Saltee Meets Laura Fantacci co-founder of Wardrobe ICONS
Essentials have always fascinated me. Ever since I was a little girl and would style my favourite skirt, dress and shoes on repeat to maximise their wear, I realised early on that I was never one for throwaway choices. I always preferred quality to quantity and the delayed gratification of an investment buy. So it's no surprise that as a grownup, I've carved myself a career in fashion by co-founding a platform that would help all women build a hard-working wardrobe, with longevity at its heart.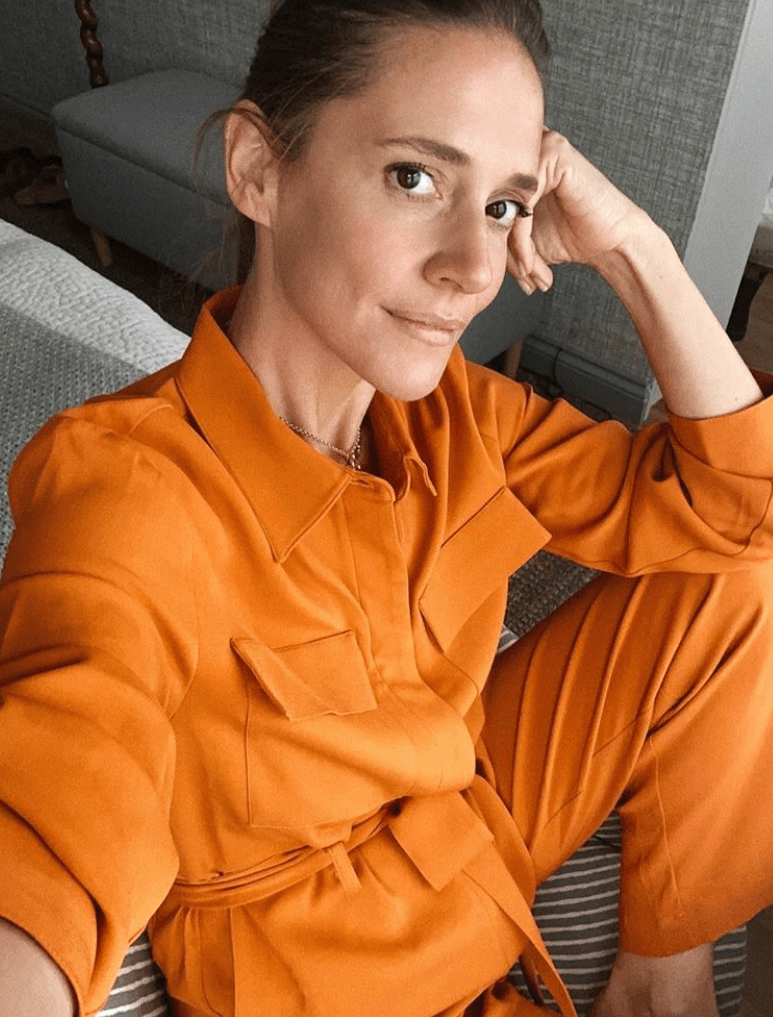 In the past few months more than ever before, I've looked at my wardrobe to make me feel pulled together at all times, be it on a zoom call, a quick dash to the shops or the school run.  My trusted classics have helped me get up and get dressed at times where I may have felt there was little point to it, and feel confident at times of uncertainty.
Although today's essential may differ slightly from the ones I had only a year ago, they have cemented my belief that treasuring your possessions is the best investment you can make, and that looking good is so much about feeling good. With this in mind I wanted to share 5 of my everyday essentials that help me make me feel 'clean in style', everyday.
At Wardrobe ICONS we like to say that what makes the trench so ICON-worthy is that it will never let you down. I treated myself to the Burberry Chlesea style for my birthday last year and never tire of extolling its virtues. It is, quite simply, one of the greatest wardrobe classics that will never date. Appropriate for every age, body shape and almost every occasion, this is one investment you'll never regret making.
The all-in-one has earnt a place in my heart – and wardrobe – thanks to its one-step-dressing appeal and can be reworked season after season. This winter more than ever it's become my default outfit. Simply add shoes, plus a transformative accessory or two, and getting dressed in the morning becomes a (stylish) breeze.
Nothing makes me feel clean and tidy like manicured hands and pedicured feet. During lockdown I tried to mimic the salon-ready look of a professional job, but my DIY efforts never quite cut it. I now try to keep it up with regular salon visits because so much of who I am shows when I speak gesticulating with my hands (Italian cliché, but true). When it comes to polishes, I always come back to classic shades of red, and in winter I love a rich berry shade.
I discovered Aname (our Future ICONS jewellery brand), on a trip to Milan a few years ago and fell in love with their junky gold and silver initial rings. I wore my LF rings everyday for two years, and have only recently swapped them for a smaller 'L' pinkie ring that I once more never take off. There is something so special about a personalised piece of jewellery – I feel naked without them and love looking at them on my hands ever day.
So much of my efforts when trying to look and feel good everyday are about feeling clean and put-together and if my hands don't feel sparkling clean I may as well give up. My Saltee hand gel has become an absolute essential not only in my handbag, but on my desk, in my car, ditto around the house. I use it on myself and my kids and take so much pleasure in everything from applying to smelling it's beautiful scent. In the past I've tried many formulations, which either feel sticky, too chemical or dry my hands, but Saltee's formulation is the one that I repeat-buy. A cleanliness icon, in a chic little glass bottle.